Direct Engineering Admission RV College Bangalore
Will you be troubled about your career? Then you are in the right place to reach your goals in Direct Engineering Admission RV College Bangalore, so don't hesitate to contact.
Contact Ace Guru Education Services or Visit our Websites- btech-guru.com or you can send us email at – [email protected] Call @ 9742479101 Ankit Mishra, 9742886036 Anis, 9035556036 Mayur Gautam.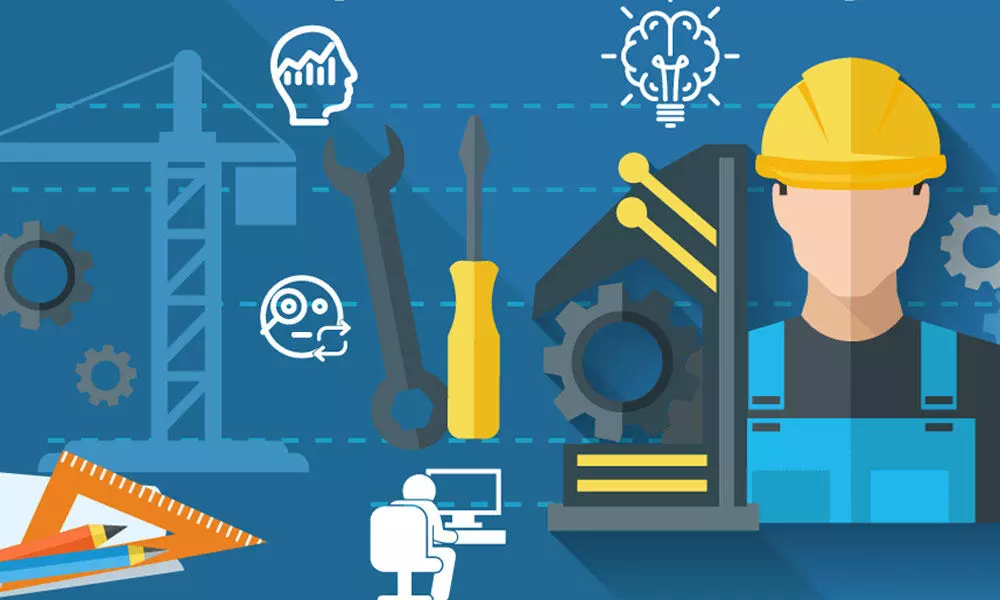 About R.V. College of Engineering
Established in 1963 with three engineering branches namely Civil, Mechanical and Electrical, today RVCE offers 12 Under Graduate Engineering programmes, 21 Master Degree programmes and Doctoral Studies. It is located 13 km from the heart of Bangalore City – the Silicon Valley of India, on Mysore Road. Sprawling campus spread over an area of 52 acres set in sylvan surroundings. It provides an ideal ambience to stimulate the teaching-learning process, helping in bringing out skilled and disciplined Engineers.
It is rated one amongst the top ten self-financing Engineering Institutions in the country. Current annual student intake for Undergraduate Programmes & Post Graduate Programmes in Engineering is in excess of 1200. Highly qualified and dedicated faculty. Utilizes are its expertise in various disciplines to conduct Research and Development for Industry and Defense establishments in the country.
Visionary Aspects:
Leadership in Quality Technical Education, Interdisciplinary Research & Innovation, with a Focus on Sustainable and Inclusive Technology.
Missionary Aspects:
To deliver outcome based Quality education, emphasizing on experiential learning with the state of the art infrastructure.
To create a conducive environment for interdisciplinary research and innovation.
To develop professionals through holistic education focusing on individual growth, discipline, integrity, ethics and social sensitivity.
To nurture industry-institution collaboration leading to competency enhancement and entrepreneurship.
To focus on technologies that are sustainable and inclusive, benefiting all sections of the society.
Quality Policy:
Achieving Excellence in Technical Education, Research and Consulting through an Outcome Based Curriculum focusing on Continuous Improvement and Innovation by Benchmarking against the global Best Practices.
RVCE Principal:
Dr. K.N. Subramanya had early education in Acharya High School and AES National College-Gauribidanur. Then he pursued B.E in Industrial and Production Engineering from Bangalore University, M.Tech in Industrial Management from IITM-Chennai, MBA from Karnataka State Open University-Mysuru, with HR specialization (5th Rank) and Ph.D. from Avinashilingam University-Coimbatore.
He did his Proficiency Courses on 'Engineering Consultancy Practice and Non-Destructive Testing' from Indian Institute of Science, NPTEL online Certification course on 'Educational Leadership'. Has total 27 years of experience in Teaching, Training & Consultancy, Research and Administration. Having Strong communication and presentation skills, effective collaboration & team building capabilities with zeal to adapt to latest technological and leadership concepts & utilize the same in a productive and effective manner for the progress of the institution.
Presently working as Principal, R V College of Engineering, Bengaluru. It is served the Institution in various capacities including Lecturer, Sr. Lecturer, Assistant Professor, Director (Administration), Professor & Head of the Department of IEM and Vice Principal. It is worked as Lecturer in the Dept. of Industrial Engineering & Management, Dayananda Sagar College of Engineering-Bengaluru for a period of 4½ years.
Academic and Research expertise includes Lean Manufacturing and Operations Management, Supply Chain and Logistics Management, e-Enterprise Modelling of B2B and B2C Markets, Simulation Modelling and Analysis, Quality Management, Information System Design, Decision Sciences, Applied Ergonomics, Systems Engineering, Strategic Management and allied Industrial Engineering and Information Technology areas. It has guided more than 100 UG and PG projects.
Actively involved in Research and guiding 3 Research Scholars under VTU-Belagavi and 1 Research Scholar under Jain University, Published 21 Technical Papers in Refereed International Journals, 17 National Journals, Presented 51 Technical Papers in International Conferences, 26 in National Conferences and Authored chapters in four books.
Executed several funded projects, consultancy assignments and co-ordinating the projects worth more than 30 crores at the institution level since two years. Published a Patent titled "Design and Development of Solar-Hybrid Refrigeration System for Preservation of Vegetables". It is also motivating faculty to undertake socially relevant research and consultancy works.
Contributing to the governance and growth through different roles including Member of the Statutory Committees – VTU Academic Senate Member (2016-2022), Member of Admissions Committee for Ph.D. in Faculty of Management Studies of VTU (2017-2022), NAAC, UGC Expert Committee Member, VTU-LIC Committee Chairman, BITES- Board of Governance Member, VTU Nominee-Governing Council of City Engineering College, Member-FICCI Higher Education Committee, Institutional Statutory and functional committees of the college – Member Secretary, Governing Body and Chairman- Academic Council of RVCE.
It is actively involved in networking with institution through technical talks, member in various committees of other institutions, serving as member in Professional societies including ISTE, ORSI, IIMM, QCFI, IIIE, ISSE, CII and CSI. It Also invited by electronic & print media for giving talks and writing articles w.r.t. Higher Education.
He has won Awards including Performance Excellence Award from IIIE-Mumbai (2016), Dr. S.R. Gollapudi Award by IIIE-Mumbai (2013), Cognizant Award for Best Researcher, (2014) Citation Award from Vision Group on Science and Technology under K-FIST, Govt. of Karnataka (2014), Certificate of Appreciation by ISTE–RVCE Chapter (2005), 'Excellence in Education' & 'Recognition of Excellence' from R.V. College of Engineering (Multiple times). Actively works for NELE Foundation – an NGO and contributing to the socially deserving children. His hobbies are includes Reading, Cricket, Music and visiting places.
Principal's Message:
The special emphasis is on Outcome Based Education (OBE) and Experiential Learning. The academic activities concentrate on helping the students to gain an excellent theoretical knowledge base and in the development of skills to implement them. We are constantly reviewing our set up to update and improve while making sure that students gain thinking skills, analytical frameworks, entrepreneurial skills, interpersonal and communication skills.
Impetus for research with a focus on identified interdisciplinary areas viz. Alternate Multifunctional Materials, Clean & Hybrid Power, Large Area Flexible Electronic Devices and Systems, Intelligent Transport Systems and Green Infrastructure and Management, based on the institutional strength, and with the emphasis on creating an USP as an institute.
RVCE has established a strong Industry links and over 30 companies have set up labs and also engaged in developmental activities with the college. The companies include Intel, IBM, CISCO, TI, NI, NXP, Samsung, Pace, Freescale Semiconductor, Bosch, Wipro, SAP, ABB, Bosch Rexroth, Mindtree, Infosys, Cognizant, Agilent, Hind High Vacuum, K-Pack, Kennametal, Lapp Cable & Tejas Networks.
There is also an ample of scope in co-curricular and extracurricular activities at RVCE wherein the students are encouraged to show their talents. RVCE ensures that the students prove themselves to be not only well qualified engineers but also very responsible and ideal citizens of our country.
In RVCE, it is believed and practiced that excellence is a continuous process and in pursuit of which the institute has made deep forays into contributing world renowned technocrats, successful entrepreneurs, competent leaders, innovative scientists and researchers. Want to join Direct Engineering Admission RV College Bangalore – 2022 batch
Also Read: