Direct B Tech Admission in New Horizon College of Engineering
New Horizon College of Engineering was established in the year 2001. The college is affiliated to Visvesvaraya Technological University (VTU) and approved by the All India Council for Technical Education (AICTE). It is ISO 9001:2008 certified institution. NHCE is accredited by TCS and Wipro for their academic interface program. The college has Membership with professional societies like ISTE, IIPE, IEEE, SAE, CSI, NGKC, RAI, etc. Direct B tech Admission in New Horizon College of Engineering is going on for the upcoming session if you want Admission in B.TECH in New Horizon College of Engineering then contact us
Contact Ace Guru Education Services or Visit our Websites- btech-guru.com or you can send us email at – [email protected] Call @ 9742479101 Ankit Mishra, 9742886036 Anis, 9035556036 Mayur Gautam.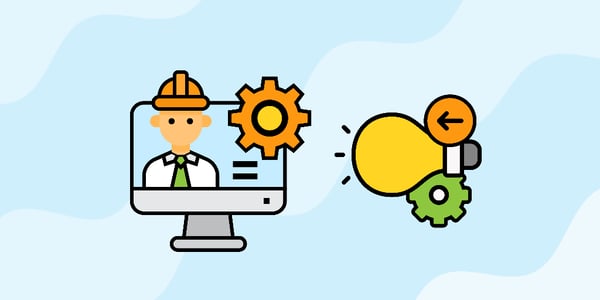 BACHELOR OF ENGINEERING (B.TECH)
B.Tech in Engineering Design is a 4- year undergraduate degree course in engineer. This course is designed with a specific emphasis on the engineer design of machine components, mechanical engineering systems, computer- aided drafting and modelling, finite element analysis and computer aided simulation and analysis. Research facilities are available in areas of mechanical engineer design, dynamics and vibration analysis, mechatronics, finite element analysis, computational fluid dynamics, internal combustion engines, manufacturing, thermal engineer, Refrigeration and air-conditioning engineer. The course aims at equipping enrolled students with competence in creative application of design concepts.
Specialization BACHELOR OF ENGINEERING (B.TECH)
(Direct B tech Admission in New Horizon College of Engineering)
Civil Engineer (CE)
Mechanical Engineer (ME)
Computer Science & Engineer (CSE)
Electronics & Communication Engineer (ECE)
Electrical & Electronics Engineer (EEE)
Information Science Engineer (ISE)
Automobile Engineer
Biotechnology Engineer
Eligibility Criteria for BACHELOR OF ENGINEERING (B.TECH)
(Direct B tech Admission in New Horizon College of Engineering) The student should have passed 2nd PUC/ 12th standard or equivalent examination with English as one of the languages and obtained 45% of marks in aggregate in Physics and Mathematics as compulsory subjects along with one of the Chemistry/ Bio-Technology/Computer Science/Electronics/Biology. In case of candidates belonging to Karnataka Scheduled Caste, Scheduled Tribe and other Backward Classes (Category I, 2A, 2B, 3A and 3B), the minimum marks for the purpose of eligibility will be 40% of marks in aggregate in the optional subjects in the qualifying examination.
HOW TO APPLY for BACHELOR OF ENGINEER (B.TECH)
The application form can be filled online and submitted to us along with the photocopy of the documents for verification.
The application form is a key part of the admission process, incomplete or false information will not be entertained.
You may visit the Admission Office in person or call us on any of the numbers given below for details.
Once the seat has been confirmed, candidates need to submit the application form along with the documents specified below
UG COURSES – (DOCUMENTS REQUIRED)
10th/SSLC Marks Card – Original + 2 sets of Photocopy
12th/PUC Marks Card – Original + 2 sets of Photocopy
Transfer Certificate – Original + 2 sets of Photocopy
Caste Certificate in case of SC/ST Candidates (For Karnataka students only)
Photographs – 4 Passport +4 Stamp Size
Anti-Ragging Affidavit on a Stamp Paper of Rs.20/- (Format will be provided by the college)
Students who have passed out from Boards/University other than the Karnataka PU Board should also submit in addition to the above mentioned documents:
Migration Certificate – Original + 2 sets of Photocopy
New Horizon College of Engineering Ranking
Awarded "Best Engineer College In India – South"
Top Engineer College in India (NIRF-2018)
Ranked No. 1 in Karnataka (DATA QUEST 2018)
Ranked No. 1 in South India (DATA QUEST 2018)
Ranked No. 12 in India (DATA QUEST 2018)
Ranked No. 3 for Industry Interface in India (DATA QUEST 2018)
Awarded "Best Institution Towards Industry Focus Education Delivery For Full Employability".
Honored With Best International Education Collaboration Of The Year
Ranked No. 2 In Karnataka, 5 In South India, And 15 In India Among The"Best Private Tech Schools
Awarded "Best Engineer College In India-South" By Assocham
New Horizon College of Engineer College Facilities
Wifi Campus
Excellent Infrastructure
Follows choice based credit system
Provides value added courses
Conducts national and international industrial visits, conferences, workshops, seminars, webinars, and guest lectures
General and Sindhi Community scholarships provided in merit and sports category
Hostel facilities
Separate Hostels for Boys & Girls on Campus.
Furnished Rooms & Attached bathroom in the Hostel.
Single Accommodation for Boys (Optional).
Medical – Insurance.
Wi-Fi available.
Hot Water Facility.
Ragging is strictly prohibited and strict discipline is maintained.
Medical & Health Clinic.
Beauty Parlor in the Girls Hostel.
House-keeping with 24 hrs. Security facility available.
24 hrs. Power back up.
Nutritious and Multi cuisine in North & South Indian cuisine.
Access to the Computer Lab, Library, Recreation Center, Gymnasium.
A Senior Faculty Member who acts as a Warden-Friend-Guide is the exclusive feature of the Hostel.
Laundry facility.
Placements
NHCE Training and Placement Department is a leader in Career development and in placement activities. Some of the Giant industries such as TCS, Wipro, IBM, Accenture, Cognizant Technology, Infosys, Tech Mahindra Ltd and various other companies have visit the institute at regular interval. New Horizon college of Engineering has collaborated with around 213 recruiting partners. Companies like Infosys, Wipro, IBM, TCS etc. have signed MOUs with the NHCE because of the regular Interactions.
Career after Engineering: Best Options
Enroll yourself in career resource center
After completing engineer studies, a person might think about his / her future. And to have a secured future, a person needs to make a right decision of choosing a perfect career option for themselves.
Most of the candidates prefer enrolling their names in some of the career resource centers, which helps them find their dream job or which lead them towards a better career and future. Similarly, these career resource centers help their candidates to choose a better option for their own career.
Campus interviews or placements
While studying engineer from the well-reputed institution, a person might be approached by several companies and that may be because of campus interviews or placements. These campus interviews help all the candidates from different colleges to make their career options clear.
Continue with further studies with M.Tech
Most of the people who finished their studies may get caught in the confusion that whether to continue their education or whether to continue working in a company. But in this growing economy, getting a decent job is difficult because of growing competitions between people.
Join MBA

Nowadays, most of the engineers are interested in covering their educational qualification by joining the MBA. Joining master's degree course and that also from the different stream of education would provide an overall feature to one's educational requirements. This master's degree in business administration provides an overall feature for the engineers to overcome their economical imbalance when it comes to the process of recruitment.
Communicate with a career counselor
Every college and educational institution has their own professional career counselor who helps all the students with their career options. Such a career counselor creates an environment which helps those needy students who are really confused about their future.
Seek professional help
Most of the students and people who are confused about their future may seek professional help for their career confusion. These professional tries to explain all the possibilities of engineering studies and their scopes as well.
Try for an internship
The internship provides an environment where a candidate might get oneself be exposed to a different level of educational and professional outlook. Once the person completed his / her engineer then it would be best to start an internship in some company which can give them a better overall professional advantage during one's actual job interview.
Volunteer participation
(Direct B tech Admission in New Horizon College of Engineering)
Applying for an internship and voluntarily joining a company for the educational purpose is like two different things. If an engineer student decides to join a company voluntarily, then the whole purpose of the joining would be considered voluntary decision.
Join civil services
(Direct B tech Admission in New Horizon College of Engineering)
Most of engineers who finished their engineer think only about the company where they can get settled for the rest of their personal and professional life. But the completion of engineer creates such level of confusion that a person might get stuck with their career option.
Short term courses
(Direct B tech Admission in New Horizon College of Engineering)
After completing engineer, if a person decides to improve his / her credibility, then it is good if he/she decides to join some short term courses. These short term courses provide professional knowledge about the engineer stream, moreover, it provides professional work experience for all their enrolled candidates. Therefore, these short term courses can maintain the activities of engineer without any external effects. (Direct B tech Admission in New Horizon College of Engineering)
Also Read:-